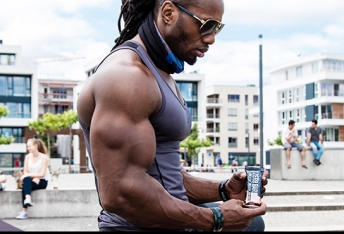 Show us a pastry that allows you to take in 20 g protein! You can't, can you?
THERE ARE NEW DEVELOPMENTS IN SPORTS NUTRITION. THERE ARE ALWAYS NEW TRENDS, MYTHS AND HYPES, AND SOME BELIEFS THAT USED TO BE HELD AS FUNDAMENTAL TRUTHS OCCASSIONALLY FALL VICTIM TO THESE NEW IDEAS. HOWEVER, ONE THING SHALL REMAIN UNCHANGED.
Stretching is what everyone should do, but it typically gets left out.